About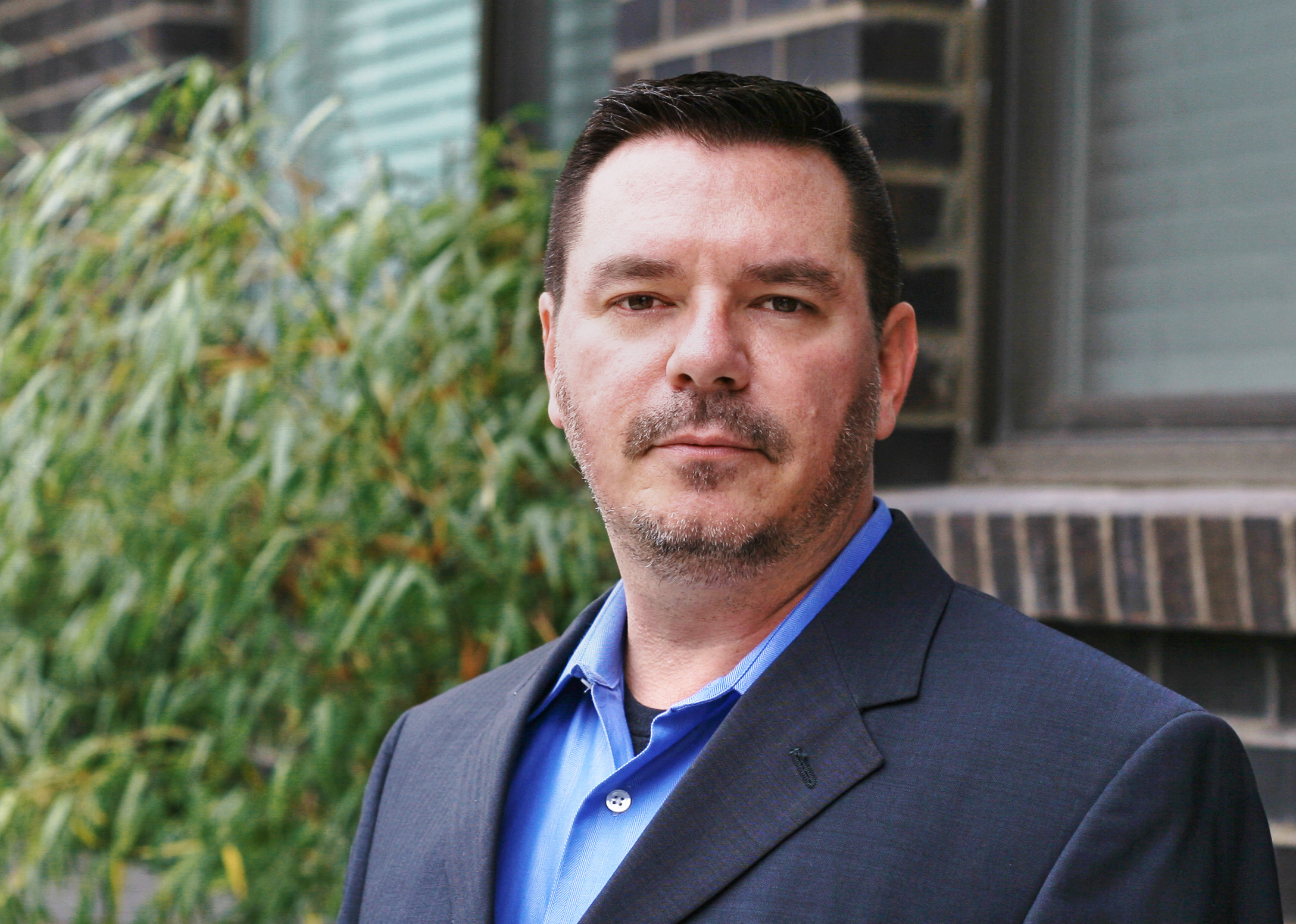 Foor is the only broker in Portland Metro who has the knowledge & experience to handle ALL your real estate needs, from commercial sales and leasing to residential sales and investments to business opportunities brokerage.
With 25 years of experience spanning residential real estate, income property, commercial sales and leasing, business opportunities brokerage, title insurance, commercial bank owned property disposition and real estate law, Darryn Foor is an extremely versatile Broker who brings skill, logic and passion to every transaction in which he engages. These experiences, coupled with a genuine ability to connect with his clients on a personal level, have allowed Foor to rank in the top 5th percentile of brokers in an office of over 150 professionals, with production years in excess of $7.5 Million in sales and with individual transactions in the $2M+ range.
A true testament to Foor's success is his rate of repeat and client referral business. His attention to detail and follow-through, as well as his use of the most cutting-edge technologies has allowed Foor to stay ahead of the curve and exceed client expectations throughout his career.
Beyond representing clients, Foor has personally invested in the purchase, renovation and resale of dozens of properties, which has developed his keen sense of the intricacies of preparing a property or business for sale to obtain the highest possible price.
Previously Foor was a successful small business owner, studied at the University of La Verne School of Law, is a member of the National Association of Realtors, Oregon Association of Realtors and Commercial Association of Realtors. Foor began his real estate career in Southern California, one of the nation's most competitive and highly regulated markets and currently works with Windermere Community Commercial Realty. He resides in Portland, Oregon and is licensed in the state.
Commercial
Includes retail, office, mixed use, industrial, warehouses and 5+ residential units for sale as well as commercial spaces for lease. Explore the sections below to learn more about current commercial opportunities. To search all current commercial listings, click button below.
Residential
Includes single family dwellings, condos and 2-4 unit properties. Explore the sections below to learn more about current residential opportunities. To search all current residential listings, click button below.
search all listings
Business Opportunities
Ask for assistance with all your business brokerage needs. This may include simple sales such as a previously built restaurant facility, to complicated transactions at retirement age.
inquire today
Completed Sales
Explore all of Darryn's completed sales.
Closed Transactions

$

2030 NE 42nd Ave, Portland, OR

Commercial

10,000 sf

$

75656 Clatskanie Heights, Clatskanie, OR

Single family

4 Bed / 2 Bath

$

2518 NE 12th Ave, Portland, OR

Single family

3 Bed / 1 Bath

$

5134 NE Ogden, Portland, OR

Single Family

3 Bed / 1 Bath

$

1107 N Kilpatrick, Portland, OR

Business/Lease

Office Space

$

5026 SE Division St, Portland, OR

Business/Lease

Mi Mero Mole

$

102 NE Russell, Portland, OR

Business/Lease

Izakaya Kichinto Sushi

$

2733 NE Broadway, Portland, OR

Business/Lease

$

8220 SE Harrison, Portland, OR

Business/Lease

Retail Strip Mall

$

2620 SE Powell, Portland, OR

Business/Lease

Coffee Shop / Salon

$

Milwaukie, OR

Business/Lease

Lew's Drive In

$

1111 E Burnside, Portland, OR

Business/Lease

The Burnside Rocket

$

1002 N Springbrook Rd #B, Newberg, OR

Business / Lease

Underground Cafe & Coffee House, sold twice

$

712 NW 21st Ave, Portland, OR 97209

Business / Lease

Coffee Time

$

1847 E Burnside St, Portland, OR 97214

Business

Angeline's Bakery

$

215 High St Oregon City, OR

Business

Spark's Auto Service

$

2704 SE 138th Ave #21, Portland, OR

Condo

1 Bed / 1 Bath

$

1040 NW Naito Pkwy #O5, Portland, OR

Condo

1 Bed / 1 Bath

$

10090 SW Beaverton Hillsdale #7, Beaverton, OR

Condo

2 Bed / 1.5 Bath

$1,270,000

4355 Riverview, West Linn, OR

10 unit complex

3 Bed / 1.5 Bath
"Very professional! He listened to what I was looking for in a home and helped me analyze which property is the best investment for me. Darryn went above and beyond. I am so satisfied with his service that I recommended him to my family. I look forward to working with this agent again and again."
MARIA Z, Bought/Sold multiple properties
"Darryn did a terrific job for us. On very short notice we needed to find a condominium in Portland. Darryn answered my telephone call on Saturday, we saw 9 properties on Sunday and we closed on one less than 2 weeks later."
MICHAEL B, Bought in 2013
"Darryn is an exceptionally knowledgeable and trustworthy real estate professional. He is extremely patient and helpful in finding the right match for my needs. I will always include Darryn's expertise in my real estate investment decisions."
MICHAEL K, Co Owner/ Manager at Addy's Villas
"I was lucky to find Darryn when looking for a home for Tavin's Pub. He was fair and punctual throughout the whole process. Darryn went above and beyond the call of duty by being available seven days a week, knowing and bringing in advisors when necessary, and treating and caring about the sale like it was his only deal. Even after the papers were sign Darryn continued to follow up to verify that all parties were satisfied. I would recommend Darryn to anyone who is looking for a honest, fair, outgoing agent."
TREVOR P, Owner of Tavin's Pub
"As an investment property real estate agent, Darryn Foor is outstanding. Darryn understood immediately what I was looking for and showed me excellent matches from the very beginning. He pinpointed the perfect duplex in the Portland area – with thorough research on location, rental market and potential appreciation. I was confident at every stage of the transaction. Darryn was mindful of all costs and worked hard to protect me from them. He's a dedicated real estate agent who puts his clients first. There is no question that I will work with him on my next Portland area real estate purchase."
GERARD G, Bought multiple properties
"I can't say enough good things about our experience with Darryn! He was patient with our persistent questions, quick on the draw when it was time to make an offer and a tough-as-nails negotiator. I'm not sure we could have gotten through the process, nor be living in our PERFECT home without him. Darryn has years of experience and knows the local market inside and out. I highly recommend Darryn for any one looking to buy or sell property."
Brooks D., Bought/Sold multiple properties
"I've purchased two homes, one with another broker and one with Darryn. My first experience was rushed and had a lot of loose ends, including no sewer scope (I didn't know I needed one!) that wound up being a big cost down the line. With Darryn, however, the difference was night and day. Darryn's long experience really showed through every step in the process and I wound up very happy with the resulting transaction. I wasn't rushed, he had answers for every twist and turn, and there are no loose ends afterward. I recommend him without hesitation."
TIM H, Bought/Sold multiple properties